Today, Awana announced a new CEO and President/COO. You can read their press release here.
Valerie Bell, who has been serving as the interim President and CEO since March, was named the CEO of Awana.
I had the privilege of meeting Valerie at the AwanaYM Summit this past April. I must admit that it was purely by accident, rather, God-ordained. I was planning on going back to my hotel room to rest on Friday evening, but instead I went to a room hosting Bible Quiz to see some missionaries that I know. Valerie walked in to observe the quiz and happened to sit beside me. Needless to say I opted not to go back to my room and I stayed and had a cordial chat with her about various topics.  Valerie has led well, encouraging Awana staff, missionaries, and leaders during her time as the interim President and CEO. I encourage you to read her account of a time when God "blew her socks off" as she shared about Awana that she shared on her blog recently.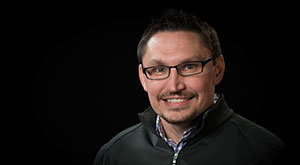 Matt Markins was announced as the new President/COO of Awana. I met Matt at CPC15 and I have interacted with him on different occasions since then, like the Vantage Conference held at Awana in the spring. Matt has served as the VP of Ministry Resources at Awana for the last several years so he knows the legacy and impact Awana has had on past generations and is having on the present generation. He has served Awana well in his VP role.
I write this not to "drop names", but rather to encourage you. I believe that the Board of Directors for Awana have selected two individuals who understand the legacy of Awana and who are prepared to lead Awana into the future – reaching many children and youth for Jesus in this ever-changing world with the never-changing Gospel. It is a monumental task, and I am looking forward to see what God does through them and their leadership of Awana.
For more information on Valerie Bell and Matt Markins go to awana.org/leadership